What do you recall with a smile when you think back to your childhood? I have quite a few memories, but one that stands out is our family Sunday mornings. I can remember when my sister and I were really little we used to wake up and jump in bed with my mom and dad and anxiously await the super stories my father would tell. He would say they were tales from when he was a child, but somehow I know the stories got jumbled in the years that had passed and they became my father's extraordinary originals! We would listen with such love for the way he unraveled the storyline. It was such an incredible part of growing up. We then would head down for our Sunday morning family breakfast where my mom would make yummy scrambled eggs and German pancakes the size of a huge pan and as thin as paper.
I thought about this as I was reading to Little Chick last night before she went to sleep. It is one of my favorite things to do with her. She loves books! I wonder if she will have the same fond memories of these moments as I do from my childhood.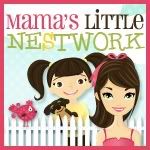 Come Join my new network of magnificent bloggers!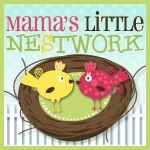 I would love a little vote on Top Mommy Blogs to the left! A huge thank you to all who vote for Mama's Little Chick!